The VCF6C has no adjustment for CV scaling, but this is easily corrected in the same manner as for the ARP 4072 filter. A 2k trimmer is added in series with R18.
Only one leg of R18 was mounted through the hole in the circuit board. The wiper lug of the trimpot was bent out and inserted in the other hole (after enlarging the hole a bit). The free end of R18 was then soldered to an end lug of the trimpot. See the photos below.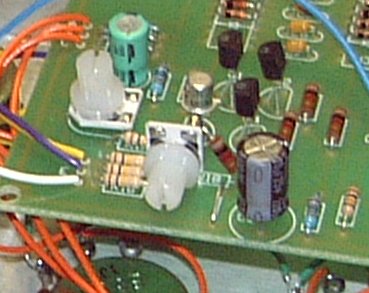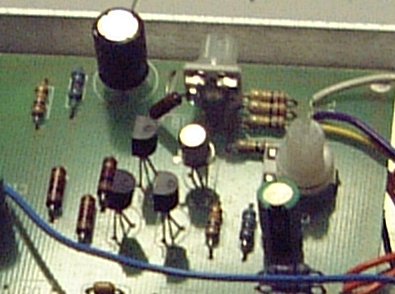 A nice touch would be to add an op-amp summer instead of connecting R14 -> R17 directly to the base of Q3, giving a nice high-impedance CV input. As it is, this filter can "pull down" the scaling of other modules if it is directly connected to the same control voltage source.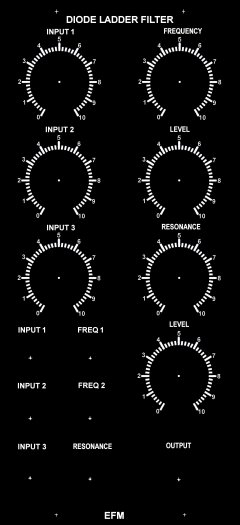 Artwork for panel silkscreen